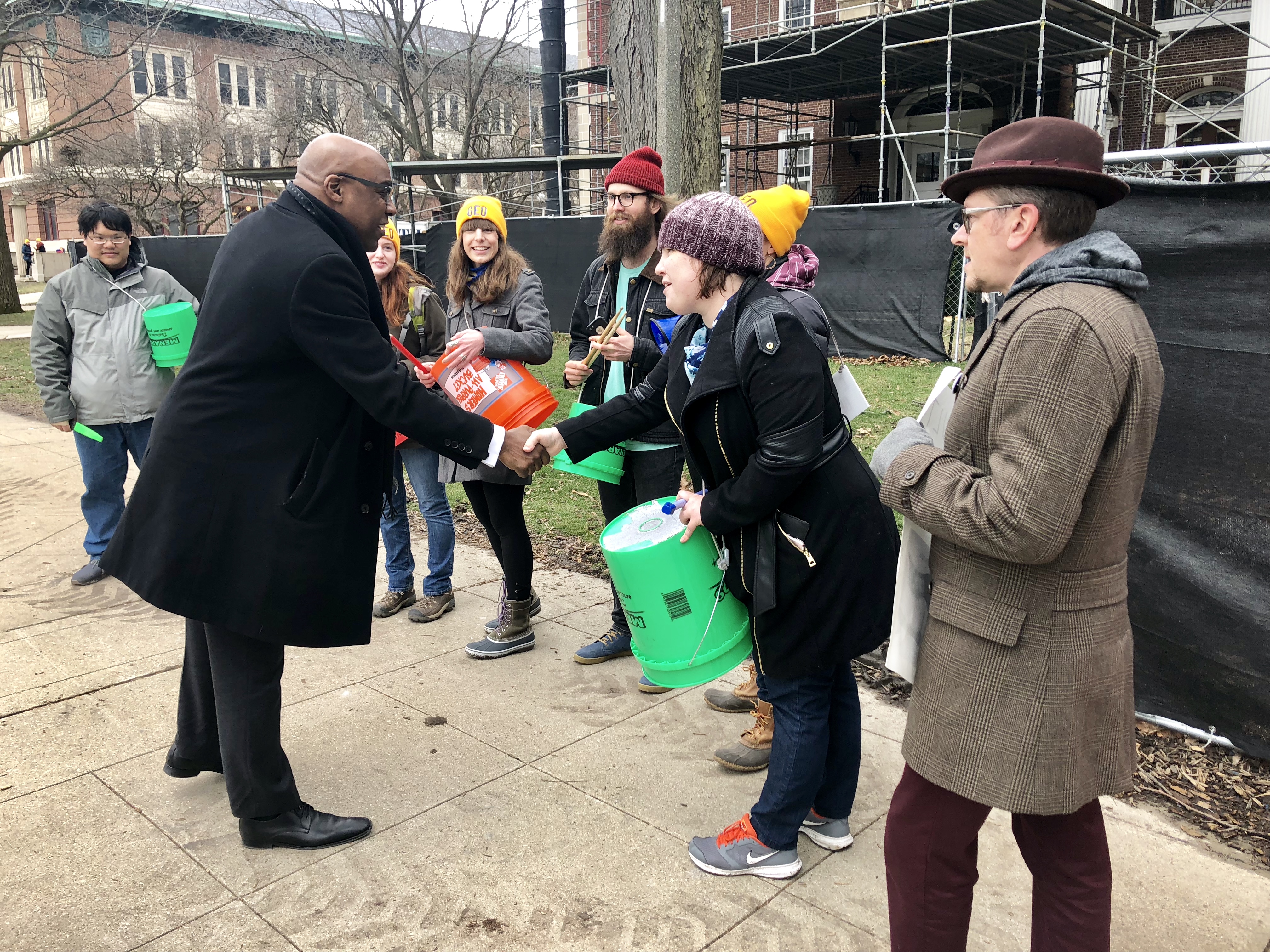 Sen. Raoul Issues Statement in Support of GEO 
Kwame Raoul commends the efforts of graduate employee workers
Champaign – IL Attorney General candidate Kwame Raoul issued the following statement regarding the successful 12-day strike by the Graduate Employees Organization:
"The courage and dedication of these critically important university workers cannot be overstated. The solidarity and hard work that I witnessed among these individuals on the strike line was inspirational. I pledge as Attorney General to fight just as fiercely to defend their right to collectively bargain against the constant attacks from Gov. Bruce Rauner and the GOP," said Raoul. 

"By standing together to defend their right to a living wage, affordable health care benefits and the dignity of their labor, they not only lifted up the livelihoods of the union employees but thousands of other workers on campus that will also reap the rewards of this organized effort."
Background:
On March 10, after a 12 day strike the Graduate Employees' Organization (GEO) ratified a new contract. The Bargaining Team reached a tentative agreement with the UIUC administration on March 8, 2018. GEO members voted 98% in favor of the proposed contract.
The new deal includes reasonable wage increases for the next several years, protection of workers' healthcare coverage for member and families, workplace protections against sexual harassment and required visa/immigration assistance among other provisions.
GEO is a member of the Illinois Federation of Teachers, which has endorsed state Sen. Kwame Raoul's campaign for Illinois Attorney General.
Attached Media: State Sen. Kwame Raoul joins striking member of the Graduate Employees Organization at the University of Illinois, March 6. 2018.