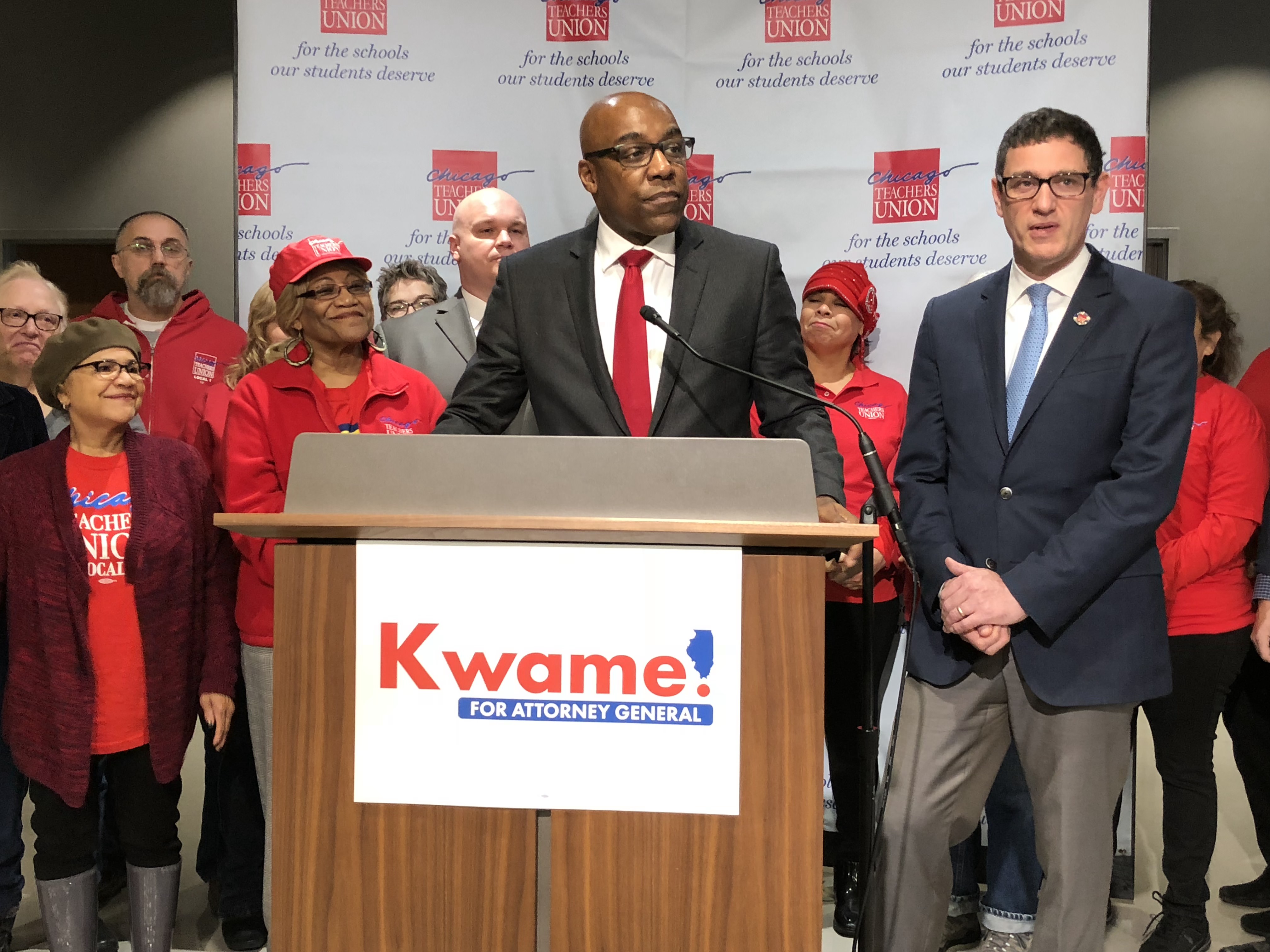 "Today's decision puts the ball in our court to strengthen workers' rights at the state level"
CHICAGO – State Senator Kwame Raoul, candidate for Illinois Attorney General, issued the following statement regarding the U.S. Supreme Court's decision in Janus v. AFSCME Council 31. The court held today, 5-4, that public-sector employees who are not union members but who benefit from the union's collective bargaining activities may no longer be required to pay fair-share fees to support those services.
Illinois working people are under attack, and their ability to take collective action is one of the last lines of defense against the erosion and deliberate undermining of adequate pay and protections. Today's decision, enabled by Bruce Rauner and the powerful special interests that initiated and funded this lawsuit, aims another blow at workers standing together to bargain for better working conditions and stronger communities.

This ruling is also a reminder of the role Illinois' attorney general can play in defending workers, even when they cannot count on protection from the federal government or the courts.

As the state's top lawyer, I will aggressively enforce labor laws and defend the right to bargain collectively. I've spent my career advocating for working people, sponsoring and supporting legislation to raise the minimum wage, enforce equal pay, guarantee paid sick time, create a robust Worker Protection Unit in the Office of the Attorney General and protect survivors of domestic violence while they are at work. Illinois workers and their families can count on me to speak out for policies that empower them, while politicians from the White House to the Governor's Mansion continue plotting against the economic security of the middle class.

Unions of working people secured many of the workplace protections that both union and non-union employees rely on today. The movement to weaken their collective voice is a threat to all Illinoisans going forward. Today's decision puts the ball in our court to strengthen workers' rights at the state level. I stand in solidarity with labor, and I'm ready to take on this fight as attorney general. 
###