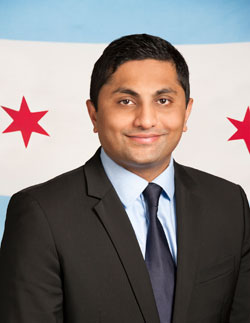 Raoul Announces Endorsement by 47th Ward Ald. Pawar
CHICAGO – IL State Senator Kwame Raoul announced the official endorsement by 47th Ward Alderman Ameya Pawar for his candidacy to be the next Attorney General of Illinois.


Ald. Pawar is a leading independent voice on the Chicago City Council and a strong progressive leader in the Democratic Party of Illinois. He was first elected to the council in 2011 and is both the first Indian American and the first Asian American to serve on the City Council.
Pawar released a video announcing his support for Raoul for his strong opposition to the Trump administration and his record of supporting progressive policies in the Illinois General Assembly.